Chris Whelan
Chris is an organisational transformation specialist with 20+ years' international experience advising and learning with executive teams and boards. He brings demonstrated capability navigating change and transformation, building capability and facilitating adoption across people, process, technology and governance to all engagements.
Chris advises on transformation, strategy and organisational change, developing bold visions and implementation roadmaps for resilient, flexible change capabilities. He brings a combination of robust methodologies, lived experience and well-honed instincts to lead organizations through change.
As strategic thinker and futurist, Chris works with leaders to understand what the future needs and expects and how to shift their organisational framework, mindset, and approach to better meet what lies ahead. He is a certified Coach and Speaker with the John Maxwell Team, helping leaders better serve their stakeholders and communities.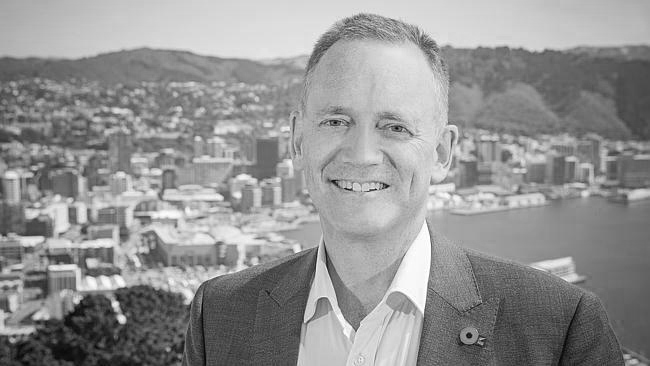 Chris is passionate about helping create better futures in his work, community and family. In his spare time, you'll find Chris in the hills and mountains surrounding Wellington, his home city.
Contact chris@centreofbusinessexcellence.com or give him a call on +64 222 332 669 to see what in our 25+ years of global business experience can help shift the dial in your organisation. for further insights and in-depth discussion with our team.
Certified Business and Executive Coach, Futurist, Keynote Speaker, Change Leader
It's all about the results…
For experienced business coach and mentor, Chris Whelan, nothing is more important than helping business owners achieve great outcomes, personally and professionally. He believes the first step is to spend quality time with clients, understanding their long-term goals and objectives and then identifying key strategies which will ultimately lead to achieving the necessary results. His cross-sector knowledge and global experience of Operations, Sales and Marketing and Finance and Admin has earned him a reputation as a hands-on business coach and mentor who helps business owners and managers to facilitate and deliver effective, lasting results, increase profitability and foster more energized and satisfied teams. For Chris it is essential to facilitate the transformation of a business while simultaneously coaching his clients to implement business systems that allow them to work 'on' the business rather than 'in' it and ultimately achieve lasting prosperity and a great life.
Courage and determination – the fundamentals of success…
From a young age Chris learned the basic principal of success – you have to work diligently to reach your goals. From the age of 16 working in a restaurant, he learnt the foundational 'DNA' of all great businesses – razor-sharp focus on customer satisfaction, ongoing pursuit of excellence in quality, putting people first.. Working three jobs to put himself through university, Chris never shied away from hard work. He established several succesful businesses as a university student more than two decades ago, including realising the importance of new media when he managed an online news delivery platform in-between classes! He never once lost sight of his dream to become a successful entrepreneur and for nearly two decades he consulted multinational organizations with regards to business development, sales and delivery, yielding outstanding results across five continents. He held multiple director positions, provided trusted guidance in both the private and public sectors. Chris is well-equipped to investigate complex issues and identify techniques and strategies to help his clients succeed. A major drive for Chris is to help his clients create time and space for themselves by putting the right team in place, implementing infallible operational systems and ultimately having fun while doing it!
Honesty and integrity in all things…
The one thing that is very transparent about Chris, is his complete honesty. He does not pretend to have all the answers or to 'know it all' and is determined to identify the problems within any situation and find the means to address them. His positive attitude, pragmatism and focus – on his client's goals and ambitions for increased profit, better cash flow, more time or a high performing team – is contagious once you start working with him. Chris is passionate to help other people succeed and with his vast experience as a member of the Institute of Directors of New Zealand and his time spent working with the global ActionCOACH network of more than 1000 coaches operating in 80 countries, he has garnered the tools, techniques and strategies to help his clients succeed. Chris is determined to ensure his clients learn from (his own) mistakes and experiences and has a deep understanding of global trends impacting business today and in future. Chris is a 'straight shooter' and will be your unreasonable friend in guiding you to achieve your business and personal goals.
Passion for people and family…
Chris is passionate about people and helping to create a better future for his clients – both professionally and personally. His own family plays a vital role in his determination to help others reach their full potential and his love for the community is evident through his local pro-bono leadership workshops, youth engagements and participation at the Rotary Club of Wellington. He has been married to his wife Janet for 20 years and has two teenage children. Chris believes in a balanced life and besides spending as much time as possible with his family, you will find him tramping and hiking in the hills and mountains surrounding Wellington, his home city. Chris is truly an inspiration and derives great satisfaction from helping other people achieve their dreams and, in the process, contributing to create thriving communities built on the foundations of robust, profitable owner-managed businesses.