The Coach's Call
The Coach's Call features businesses in weekly conversation with Chris Whelan, the Director of the Wellington Centre of Business Excellence. We showcase business owner's insights and lessons to hear their story and to strengthen and grow the New Zealand business community.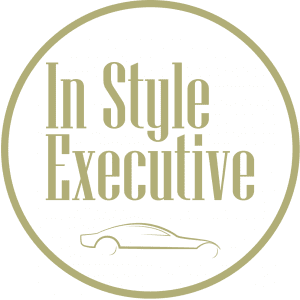 Sometimes we go 'old school' and the Coach's Call is nothing if not flexible. No video interview today...hopefully an opportunity to speak to Lesley Simpson, the owner and director of InStyle Executive, a luxury transport business based on Wellington, New Zealand, will open up when the Covid storm settles. Although not able to do the 'live' interview, Lesley did send me replies to my questions, so here goes with the written word...
Chris Whelan: Lesley, tell us a little about who you are, your background and how you got mixed up in owning and running an executive, luxury transport business.
Lesley Simpson: I have been running and turning around many business is the retail, cinema and travel sector and after losing my job due to the Nov 2016 earthquake I ended up driving for a living as a chauffeur. After 2 years the opportunity came to buy the business and I took over in December 2019 just before Covid hit the world. Wow - what a difference that has made to all of us as business owners!
CW: So, what does InStyle Executive actually do, Lesley? What is the unique value you bring to your clients?
LS: InStyle Executive is a premier, chauffeur driver transport service. We offer professional, personalised service to our clients and get them where they want to be discretely and, literally, in style. There are plenty of ride-share options out there, but our uniqueness is that we provide 100% trustworthy, confidential transport solutions. What is said in the car, stays in the car. When you want to travel in comfort - say to a wedding, or out for a special dinner or trip to the theater, what better way than door-to-door, in style and on time. Our team goes the extra mile, providing end-to-end, bespoke travel solutions.
CW: What is the greatest lesson you have learned?
LS: That what will be will be. I live for tomorrow and not in the past. That works in all areas of life. You can't always change what will be.
CW: And what are you learning right now?
LS: Patience. There is no shortcut to success, so during the challenges of Covid and its impact on the sector, we need to be resilient during these difficult circumstances. Focusing on what is controllable, planning in detail, getting out there and communicating...the fundamentals are sound, so keeping those lessons front of mind is paramount right now.
CW: Lesley, let me throw you a curve-ball. How has failure or adversity shaped your life?
LS: That is an easy one! All of the things we face make us stronger. I have always been a fighter for what I believe in and been through many struggles that have made me the person I am today. I have become more resilient and don't stress about what will be. The Industry has been hit hard by people not travelling and lots of events have been cancelled - or numbers reduced, so that means less demand. There are 'green shoots', though, with the borders opening up. For the moment, we need to work smart, stay safe and focus on the things that we can control.
CW: What have you done that others should do?
LS: Travel really opens my mind, whether it be a new country and learning the history or simply kayaking out to sea and being alone in your own space!
Thank you, Lesley. That is a wrap - as the owner of InStyle, the insight that travel is what we should all do to get away, learn new things and 'be' in your own space is totally in line with your business. Kia kaha!
Relativ Impact
"What counts in life is not the mere fact that we have lived. It is what difference we have made to the lives of others that will determine the significance of the life we lead" - Nelson Mandela. This week we get to speak to Colin Habberton, Director or Relativ Impact which is focused on catalysing and measuring the difference organisations make in the world. Colin covers the things that shaped him in business - the absolute need for trust, contributing to more than "just the bottom line" and being patient when you're not are all part of the pearls of wisdom. From not passing his degree to obtaining a PhD, lets get into it and see what he has to say.
---
Flightdec Connected Communities
This week my gest on the Coach's Call is Fraser Carson, Director of Flightdec Connected Communities. Fraser has over 30 years' of local and international business experience and is well-positioned to share his lessons and wisdom. He speaks about determination, building social cohesion and using that to grow deep relationships in business and in life.